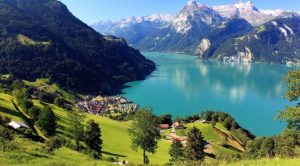 Looking for the best travel advice websites? We have them all here, you only need to browse through the post and find what you want. The benefits of travelling to different destinations are great, you get to meet people from different cultures, races, eat different kinds of foods and do things differently for the duration of your travel till you get back home. Travelling around also gives you an opportunity to meet and mingle with strangers and a chance to broaden your ideas and try new ventures with perfect strangers. However, there is one thing you should know before travelling – it's not always a happy go lucky holidays, sometimes disaster structs and devastates happy holiday dreams. Nobody predicts nature, but some experts in the field has a way to minimize disastrous situations. The best option has been to have as much local knowledge and helpful travel advice as possible so you know what to do and where to run to if disaster happens. We have searched the web to bring you experienced and trusted sites that offer just that. According to travel experts – No matter where you plan to travel, make sure you check the Travel Advice and Advisories page for all your destinations twice: once when you are planning your trip, and again shortly before you leave. Safety and security conditions may change between the date you book your travel and your departure date. Learn to travel smart.
Here are 18 best websites for travel advice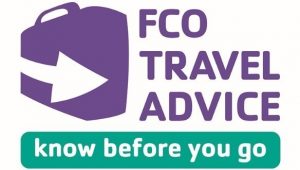 Trip Advisor is a visionary website that predicts travel conditions even in faraway destinations. The site is all about reviews from people who have actually booked the hotels and accommodations before, and share reliable advice on hotels, holiday resorts, flights, car rentals, vacation packages, travel guides, travel insurance, the list goes on. They have great travel apps where you can check out information such as best rated hotels, activities, vacation rentals, restaurants, and road trips. If you are a regular traveler, you can subscribe to the free newsletter which sends you the latest information on your destination.
This website is basically one of the best sites in travel advice. They have been around for a while and has published a good number of travel guides that is been used by many travelers and travel sites. They have a reliable app which is a good resource for getting to know any travel destination in the world. However, there's also articles on each location about things that you would be interested in, and even forums where you can engage in a discussion with other travelers.
If you are a regular traveler and enjoys vacation trips, you must love Rough Guides and the Rough Guide to The World picture mosaic map. The iconic image on the website has a movable World Lens which you can hover on any location. Download their useful free phrasebook which is only available in selected languages. Check out their apps for more information about Rough Roads Game you can play for free or at a discounted price if you are a pro.
Tingo.com is owned and controlled by TripAdvisor. The site is still functional because they want to make sure you get the best deals on hotel and cheap accommodation booking. One best feature of Tingo has been their ability to automatically re-book you at the lower rate if your hotel drops its price — and then refunds you the difference. Besides that, if eventually a room becomes available at a cheaper rate, the website will alert you and make the upgrade. Tingo.com is the best site to go for travel advice if you are a regular traveler.
Virtual Tourist is no doubt one of the fastest growing travel guide websites which covers more than 50,000 destinations worldwide. Get their apps to learn more on how to use Virtual Tourist for planning your next solo trip or family vacations.
This website is no doubt policing airports, and grades them according to merits. They have the ability to ranks airports according to comfort, passenger convenience, cleanliness and customer services to regular travelers in particular. The site seems to be best fit for backpackers and the constant travelers. Nobody likes to crash at the airport, use the website app and find all you need to know about all the airports you will pass through in your trip.
7.Let's Go
Let's Go has written informative travel guides in multiple languages covering all countries around the world. If you are searching for a travel advice website that helps you fly on a budget, this site is your last stop. And they have long been recognized by regular travelers as the best site for budget travel guides hence making them best fit for family vacations in particular and solo travel in general. They are known as bargain masters so you can trust them whenever you are planning for a trip.
Spottedbylocals.com is a mobile app that helps you to download PDF guides to more than 50 cities around the world. Though they operate mainly out of Europe, but they also have customers in North America, and Asia. Sure they won't disappoint when it comes to travel guides as they are well backed by team of experienced professionals.
This website is a master planner when it comes to travel guides to South East Asia. They are specifically designed to serve the region and it's neighboring countries. They are perceived to have up-to-date guides, and forums where people share opinions and information on everything from the region.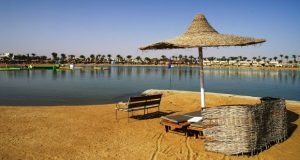 10.BootsnAll
This website is basically an independent travel community for Indie travel though, other travel enthusiasts can use it as well. To assist travelers more, they have comprehensive guide listings where you can browse to any destination in the world as well as free adventure destination guides and active forum where travelers can chat with each other.
This travel advice website is tailor made for skiing lovers who likes to check out some of the best skiing countries in Europe or people looking for affordable mountain resorts for a family getaway. The site is believed to have a comprehensive guide to many ski resorts in different countries. If you are thinking of going on a ski trip, plan with Welove2ski.com because they have vast experienced professionals in the ski category.
12.Adioso
Adioso is one of the best booking apps in Australia that allows you to ask questions related to your booking plans, flights, destinations and travel deals generally. They let you have the best solo, honeymoon or family vacations. And you can search for your interested destinations and book according to your wish. However, the site have also upgraded to a completely new kind of travel search platform and has been listed as one of the most active among the best apps for travelers.
13.ViaMichelin
This site offers world maps, city maps, driving directions, Michelin-starred restaurants, hotel booking, traffic news and weather forecast. It's a site owned and controlled by tire brand – Michelin. It is specifically designed for route plans, online hotel booking, mapping, Guide hotel, top restaurants, tourist recommendations, weather predictions and traffic reports. However, this site also provides you informative route guides you cannot find in most travel advice websites.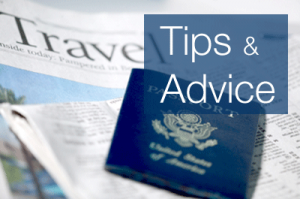 14.Airhelp
Airhelp is one of the most trusted and reliable travel guides you can find. Their main objective is to ensure that you can recover any financial losses that you might incur from delayed flights, cancelled flights and overbooked flights. Nobody likes to get stranded at the airport due to such circumstances. Airhelp promotes the rights of every traveler under international law and, if you have a claim with any airline, they will fight for you till justice is done and you are compensated accordingly. You can send AirHelp your flight details and get a quick answer on compensation claims you could be owed. Try them out.
This website offers complete and informative travel guides to virtually every destination you can think of. Their app give full details on how to get valuable guides on hotel booking, flights, and more.
16.Concierge
Concierge is noted for their large list of both domestic and international travel guides covering all the hot spots in any destination you can think of. Through the app, you can click on the interactive map to start exploring with informative guides and community forum for sharing travel tips with other travelers.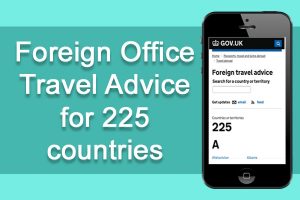 Thehotelguru is one website that has travel guides to all destinations. The site is known to have experienced reviewers and writers that have searched everywhere to get the best hotels, character-filled inns and bed & breakfast in great locations just to make sure your accommodation is in line with your dreamed adventure. For all your travel adventures, and useful advice to safe holiday destinations, try Thehotelguru.com.
This website is one of the best in travel guides because they offer informative guides in multiple languages. They let you get free international travel guides to any destination you want. Beside English, they also provide travel guides in German, French, Spanish and recently in Chinese. They offer offbeat travel news, stories, quizzes and guides for the adventurous travelers. With World Travel Guide you can get the best hotel deals and the latest activities going on in every location.
Hope you enjoyed reading our post. Kindly leave your thoughts on the box below. Safe journey and don't forget your travel map.