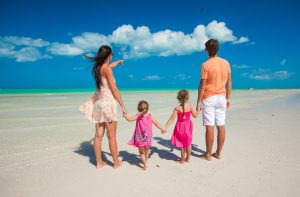 If you are looking for the best family vacations and a secured kids friendly holiday destination to enjoy your vacation with your baby, we got you covered. There is nothing more exciting to a mom than walking around bare footed in a vacation resort with your baby by the side. Though even the newly born due enjoy kid friendly vacations as much as the toddlers, but there are moments when they miss their more comfortable environments at home, and more carefully prepared foods and sleeping gears. The most important responsibility mothers face while travelling with a baby is to make sure the baby will not be stressed or infected with any baby illness. Therefore, to avoid such situation, the parents must search for a secured all inclusive family holiday packages to get cheap hotels and fun family vacations because even a simplest setback could destroy the family trip. Beside cheap hotels and flights, there are other concerns that should be considered while planning your travel with baby – cultural differences plays a significant role on family vacations – there could be slight differences on how babies are fed, and types of baby foods formulas for different ages. You have to also check the availability of clean toys and quality baby amenities. Different countries have different cultural feelings when it comes to breastfeeding in public, some conservative countries don't allow women to breastfeed babies in public, while it's normal in others. Another important thing to check is availability of clean water for baby foods, feeding bottles, regular bathing and clean drinking water.
For general health concerns, you must have to check doctors and public offices for any information about new vaccines and some restricted countries for holidays. Due to dangerous infections, some countries are "NO GO" for tourists, and public notice are always on display to warn anybody intending to travel there on vacation. However, most important factors must be considered when buying a family vacation package or even before planning a family trip with your baby. We have searched wild to bring you affordable family vacation spots to enjoy with your baby. Here is a list of 15 kid friendly vacation destinations your baby and toddlers would cherish for the rest of their lives.
1.Tasmania, Australia
Tasmania is a great city noted for kid friendly vacations that toddlers and whole family enjoys. The city is really a good choice for parents going on vacation with baby, and even teens. Australian cities generally are noted to be really hot, but Tasmania seems to be cooler, and less hot, hence an ideal place for babies, and indeed the entire family to relax in a vacation spot. As you plan for a trip to Australia with your baby, kindly note the Australia law when it come to food quarantine restrictions. You cannot bring extra breast milk into the country. Though, public breast feeding is legal in Australia. However, to avoid the public stare and embarrassment, you better prepare alternatives, and best to ask the police or the authorities for any special place to breast feed your baby. To feel more comfortable walking around in Tasmania parks with your baby, ask for stroller rentals, it is always available, and doesn't cost much, but it's definitely not free.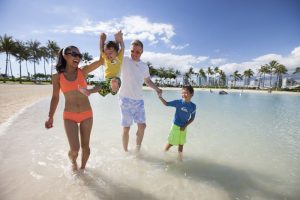 2.Wales, United Kingdom
Wales are very friendly to tourists and welcomes family vacations with baby with open minds, and gives them priorities in everything. Here you see some elderly and even young adults coming to ask if you need some help or want anything. They will help you to any extent to find cheap hotels or hostels with kid friendly amenities. It is customary in Wales to provide tourist, specially those with baby, quality nanny and babysitting services at relatively low cost prizes. However, you can get the services for free if you are very respectful, friendly and people oriented.
However, public breastfeeding is legal in Wales, but if you need more support, just look for signs and posters for more friendly areas that gives more help and support to breastfeeding mothers and babies. Though, you cannot prevent people from looking at your direction, the best advice is to cover up or let them look. You can also ask the police or anybody for more secured places to go with baby. One good thing is that everybody speaks English, so you don't need a small pocket English translation dictionary.
3.Tulum, Mexico
Mexico is a nation blessed with many beautiful holiday destinations, and Tulum is one of the most beautiful of them all for a family vacation with baby. It is also the safest tourist destination in Mexico. There are great number of family and kid friendly vacations in the area compared to other holiday destinations in Mexico. There are many family friendly vacation spots in Tulum that provides baby cribs, baby car seats, baby strollers, and many ready to use baby freebies. Though, for a country like Mexico, you have to check and be sure of all baby amenities before travelling there.
With regards to breastfeeding in public places, it is legal in Tulum, but the practice is still very low level compared to some Latin American countries. Though, public breastfeeding is legal, but most Mexican women are just too shy to practice that. However, if you chose to breastfeed in public, get ready to take all the stares and hidden phone picture and possible videos.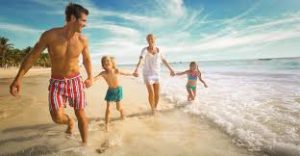 4.San Diego, USA
Planning a fun family vacation in San Diego? The city is one of the most beautiful family friendly holiday spots for a baby's first outing to a sandy beach. Here you don't lack anything because all the amenities for happy family vacations are already in place. They also support outdoor events such as beachfront boardwalks, walking trails, hiking, diving, and more. There are signs everywhere for all notable tourist attractions both within the city and off city therefore, you might not need any assistance from anybody. Breastfeeding in San Diego is legal, but you cannot avoid all those people looking as if it's something special. If you want to breastfeed your baby in a public place fine, just don't mind the stares and shaming signs coming from all directions. The best advice is to cover up if you chose to do it in public.
5.Mumbai, India
Some might be asking why Mumbai was included in the list for best family vacations with baby. It is noted that Indians generally are known for their great love to tourists, and families travelling with baby in particular. At the same time, family vacation resorts in India are considerably very cheap compared to other holiday destinations. The cost of solo travel in some hot spot countries can take care of a family of five in Mumbai. Cheap hotels filled with kid's swimming pools, indoor water parks and cheap family friendly facilities are everywhere. Some are for free, but majority are not.
However, the city still lacks behind when it comes to some baby useful holiday items like stroller which helps mothers to walk around with their babies. Though, you can find one to rent, but they are not in best condition, and might not be healthy to your baby. Public breastfeeding is legal in Mumbai, but it is still not commonly practiced by everyone. If you travel there, and likes to breastfeed your baby in public, you will not find any special nursing areas. The alternative here is to use a cover when nursing in public, to minimize the public stares. The practice is not common in India generally, and people, specially the men, will definitely look at your direction.

6.Montreal, Canada
Montreal is one of the best family vacation sports to travel with baby. It is a city tailor made for children and their families. The city has public parks, and all baby amenities to help the mother. It has well organized free kid's friendly festivities such as fun kid games, live music, pool games, circus acts, kid's art workshops, children dancing lessons and more. Montreal been a metropolitan city, you will see popular cafés, junk foods stalls, restaurants, ice cream stalls and playgrounds you and your baby will definitely love. If you are a shy type, and needed a private place to breastfeed your baby, no qualms, they have the signs everywhere in both English and French, and even in windows, on buses, or you can just ask anyone. People are very friendly and always wanted to help a tourist. With clear signs everywhere, you might not need help from anyone in Montreal. Just travel smart.
7.Hawaii, USA
Hawaii is an island full of family vacation resorts with friendly cheap hotels, activities, and family getaways. However, been a small island packed with people and holiday makers everything, including baby gears, foods, amenities and playgrounds became expensive. Though you can get them, but be ready to pay more. As a curious tourist travelling with a baby, you have to consider packing all baby items you will need so you don't have to rent or buy anything. Definitely you will like to roam around with your baby, so you need a strong stroller and a baby carrier depending on the baby age, but a baby carrier is far more better and gives you more comfort as you stroll from one sightseeing to another. Though Hawaii is considered a developed city been a state in the USA, but public breastfeeding is still not welcomed by the people. The practice is legal, but the different cultures that made up the Island has not embraced the idea completely. Therefore, if you like to breastfeed your baby in public, look for a more private location or ask the police or even your travel agent or any travel site for help.
8.Taipei, Taiwan
Taipei is a modern city and considered by western tourists as a safe holiday destination for family vacations with baby. The city is safe to walk around on the street and mingle with locals. It is a family friendly vacation destination with exciting attractions and kid's events. Taipei is considered an ideal place to bring your baby and even toddlers for a fun family vacation. There are restaurants, museums, parks and many entertaining places to go with Baby. You can easily find interesting sightseeing events and activities to engage in so you will need a good stroller or baby carrier to enable you move around freely. Been a modern city, breastfeeding is highly welcomed here, but if you chose to do it privately, the choice is yours, and nobody looks at your direction twice as compared to most holiday destinations.
9.Ecuador 
Ecuador is a country with vast natural and cultural wealth. The diversity of its four regions has resulted in hundreds of thousands of species of flora and fauna. It has about 1640 species of birds. The species of butterflies line the 4,500, the 345 reptiles, 358 amphibians and 258 mammals, and more. The country is a surprise candidate in the list because it is safe and affordable. The country is filled with beautiful kid's friendly family vacation resorts, and full of mixed cultures and communities where tourists are loved. This lovely Latin American country is safe, family friendly, and one of the best family holiday destinations to travel with baby. Ecuador is one of the cities in Latin America where public breastfeeding is practiced openly. Nobody looks at you here, women openly feed their babies anytime they want, and anywhere without caring if people are looking. However, this is still a developing country, so most things that many western travelers often wanted may not be available, and most infrastructures are either broken and not working properly, hence the use stroller may not be comfortable. It is advised to use a baby carrier so you can free your hand and move freely with your baby.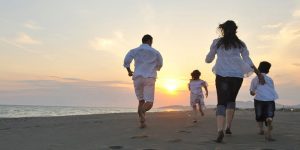 10.Greece
Greece is a traditional ancient country that pays great attention to family values, hence one of the best affordable family vacation spots to travel with baby. They welcome families travelling with baby and toddlers and offers great assistance to mothers, and can even help you locate cheap hotels and children eat free restaurants. Holiday resorts and hotels are packed with gears suitable for babies and toddlers.
If your holiday plan is mainly sightseeing from one location to another, you will need a stroller or a more comfortable baby carrier to enable you walk around. There are many fun family vacations with children activities to engage your baby while you have time to enjoy with other tourists. For a new mother, public breastfeeding is legal, but the women are still very shy to be watched breastfeeding in a public place therefore, it is still been done in a secured private location. If you cannot withstand the people staring at your direction, you can resort to using a cover.
11.Chicago, USA
Chicago has emerged as one of the best family vacations to travel with a baby. The city is full of baby free fun activities. If you like museums, there are free stroller tours to the museums in the area. You can easily stroll down to The Museum of Contemporary Art, The Art Institute of Chicago, and The Field Museum. You can also take your baby to one of numerous drop-in music classes for kids of all ages. There are also a good number of fitness classes for moms, with daycare services available. And you can engage your baby in baby yoga classes, baby swimming lessons, parks, and more. There are plenty of things to enjoy with your baby in Chicago.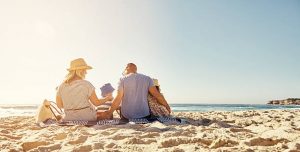 12.Belize
Belize is a nation on the eastern coast of Central America, with Caribbean Sea shorelines to the east and dense jungle to the west. The country has been noted as one of the best holiday destinations to travel with baby. It is cheap to stay in good hotels with all amenities ready made for children & toddlers. English is spoken everywhere so you can easily ask for any information you need without a pocket dictionary in your hand. Here you can comfortably breastfeed your baby publicly without embarrassment or people staring at you. Though, most women are still not comfortable doing that, but the trend in spreading. With regards to visiting tourist attractions, the use of baby carriers are encouraged as that would be more comfortable for you to move freely along the narrow roads and ally ways.
13.London, England
The city of London is by far preferred by most families for all inclusive family vacations. Though, it is very expensive in London, but the gears and kid's friendly amenities are high standard, and tailor made to suit babies and toddlers alike. You don't have to worry about anything, the city offers many gear options through their public transit system, hence the use of stroller is easy and comfortable as you roam around the tourist attractions. With regards to nursing your baby, breastfeeding is legal and publicly acceptable, and the public doesn't stare at your direction if you are breastfeeding openly. Parent rooms and changing facilities can be found everywhere in the city's public squares, shopping centers, museums, and galleries. If you still want to explore more attractions, you can ask the city tourism board to direct you to other kid's friendly places to go with your little baby.
14.Tokyo, Japan
If you are looking for where to travel with a baby in Asia, Tokyo is one of the best places for fun family vacations with an infant. The country is very clean, you cannot see rubbish or flying papers on the street, and the people are well mannered and respectful. Tokyo is the only city in the world where you will see and actually experience "Baby Cafes". NO! It's not a cafe where babies take coffee, rather it's a special location, specifically designed to cater for mothers and babies. It's a place where families travelling with baby can relax and have some snacks, good meal while the baby sleeps or plays with other kids. Japan generally are encouraging women to have more babies, hence public breastfeeding is encouraged. Tokyo is also noted for it's great encouragement and support to nursing mothers, and the family generally. For high class families, luxurious family rooms for nursing and changing babies are widely available throughout the city. There are also numerous family friendly places to go with baby. You just have to ask, or consult your English translation pocket dictionary or smart phone apps for more directions.
15.Tuscany, Italy
Italy is generally a family friendly tourist destination for all ages, and Tuscany is well noted as the best family vacation spot in Italy for fun family trips. There are numerous child friendly activities, and events suitable for kids of all ages. Italians generally are lovely people and welcomes strangers to their homes without reservations. They are also known for loving families travelling with babies. Due to the nature of the country's narrow roads and street, Pushing a stroller may not be a good idea, hence a baby carrier would suite you and the environment well. Though open breastfeeding is legal here, but many women, specially the new mothers are still very shy breastfeeding in public. Italy is one of the best places in Europe to go on family holiday with a baby. It's cheap and very easy to find safe and secured family friendly hotels with full baby gears and amenities suitable for everyone, including newborn babies. Main tourist attractions are very well noticed, and the signs are everywhere for tourists in particular therefore, you might not need any help locating the main tourist attractions or anywhere you want to go.