So you have finally made up your mind to cruise around on a vacation! You have to be careful because the world beyond your shores is a hostile place where no body cares for anyone. At first, you dreamed about travelling around the world on your wings, or on high-tech airplane as in Mission Impossible. Then it became a reality. It's a huge daunting task to a first time traveler who can't figure out where and how to start. You have to note that all the luxuries in your country might not exist in other countries. Therefore, you must have to know where you want to go, and plan your travel as per your budget. You have to contact various online travel agents, travel guides, and cheap travel sites to meet with experienced travel planners to help you get best travel deals. As described by experts, "A travel plan is a package of actions designed by a workplace, school or other organization to encourage safe, healthy and sustainable travel options. "Mohyde Travel Tips" is a travel site that focuses primarily on cheap and safe travel tips to top vacation destinations around the world. We provide travel tips on how to plan for your Airline Tickets, Car and Hotel Reservations, Cruise Packages, Train Tickets and Train Tours, Family Resort Vacations, Independent Travel Arrangements, Corporate  Groups, Travel Insurance, Group tours, Road Trips with Baby, and more. Planning a trip is very stressful, so if you are not in a rush, here are some useful travel guides on best ways to plan your travel.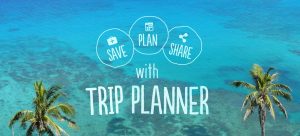 1 – Know Where You Want to Visit
First things first, decide where you like to visit. Knowing your destination makes things a lot easier, and helps you set a well defined goals and estimated cost. Mistakes most first time travelers make on their first ever travel is not defining a clear destination, hence ended up hopping from one country to another without planing. The trip will also cost extra expenses when a clear destination is not defined. Therefore, do yourself a favor, decide where exactly you want to go before stepping out of your country.
SEE – Guides by Lonely Planet – curated guides to 200+ cities
2 – Check out the Visa Requirement and Vaccination
This is very important because some countries are really very strict when it comes to welcoming tourists. Therefore, after knowing where you want to visit, check out the visa requirement and vaccination for your country. Some countries are very harsh, and requires a tourist to obtain a visa and got vaccinated before entering. Though this process is becoming an old idea as more and more countries are opening up and waiving the visa thing. Many countries have become visa free to rich and stable countries. Check if your country need visa and vaccination, and make sure to fix it before booking. You can check with National Geographic for more information about some of the most unique parts of the world.
3 – Know How Long is Your Trip
It's a very long trip from North America to Asia Pacific, and even longer travelling to Africa. Try to know how long is your trip because that will enable you know how much the entire trip will cost. It's hard to determine how much money you must have for the trip, if you do not know how long you are going to stay in a particular trip. Therefore, try to decide how long your trip will last to enable you calculate the over all expenses at the end, and it will also help you plan for your next trip.
SEE ALSO – Planning a Trip to Europe: Your 10-Step Guide
4 – Determine an Estimated Cost
Cost of going on holiday depends on destination. Some holiday spots are really very expensive while others can be affordable. So having known where you want to visit and how long you will be out there, it's time to estimate how much the entire travel will cost. You can only get a rough estimate, because there are some passionate expenses that you cannot avoid while travelling in some countries. Though it all depends on your travel style. Do you want to stay in luxury expensive hotels, or simply backpack and hang out in a fancy almighty hostel (as most of us do)? It all boils down to your taste. Knowing how long will enable you to easily estimate how much money you will need for your trip. If you want to save a lot of money, simply backpack, hop in to a hostel, eat local street foods outside like the locals. However, this scenario is different if going on a family vacation or on romantic honeymoon.
SEE ALSO – Best Airfare Site – Booking.com
5 – Increase Your Saving
Now you have known the estimated cost of your travel trip. The last thing in your mind is to spend your entire life savings on a single vacation. What are your alternatives here? If you used up your life savings and credit cards, you would be dead broke after your brief encounter with rich tourists. Therefore, the only way to meet up the expenses without breaking your bank is to engage in massive money saving strategy. The best way to start is to check all your current expenses so you can determine where you are wasting much money, and how you can curtail the habit. Learn how to adjust your social life, cut back on expensive junk foods, and coffee. Learn to cook your own food, and eat out less, cut off some luxuries at home. If you apply these money saving strategies, you will definitely save more than enough money for your dream travel trip.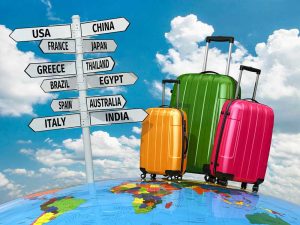 SEE ALSO – Best Car Rental Site – Expedia
6 – Apply for Travel Credit Card
Travel credit cards are some of the best ways to save up enough cash for a travel trip. Try to apply and secure a travel credit card to enable you earn sign-up bonuses to redeem miles and points for free flights and hotel stays. Not many people knew about this, or rather they simply overlooked it, but it's very helpful and can save you lots of money. Most card companies have cards for all services – free flight, free hotel rooms, and more.
7 – Use No-Fee ATM Cards
There are several big banks that does not charge any fee for using their cards. Check out any bank that does not charge a fee for using their ATM card. If you cannot find any, simply join a bank in the Global ATM Alliance.
SEE ALSO – Easy Steps for Planning Your Next Trip
8 – Check Out Your Destination with Major Travel Sites
It is highly recommended to check your destination spots with your favorite travel and tour operators. Google some favorite travel sites like hotels.com, and check some facts and information about the people, places, resorts, foods, night life, and all things to see and do in free times. This keeps your moral high and in good form as you prepare for your trip.
9 – Grab Last-Minute Deals
There are last minute deals in every booking site but only few travelers grab the chance. Now that you are almost set, there are fantastic travel deals that most travel sites or travel agents due offer to customers. Though most last minute deals don't last for longer period. Therefore, only smart travelers get to take advantage of last minute deals. Check last minute deals before you purchase your ticket, you might get a huge discount on flights, hotels, meals, cruises, and more. You never know until you try.
SEE ALSO – Best for Travel Planning – KAYAK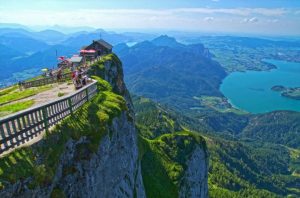 10 – Now you can Book Your Flight
Booking your flight confirms the reality that the trip will really happen, and your dream of travelling around is about to become a reality. Haven't gotten the travel credit card and sign up bonus, you can now use your miles to comfortably book your flight. However, to avoid hustles and airport rush, you have to book early so you can get your flight without issues. And if you want to get the best deals, book your flight very early, two or three months in advance, you will surely enjoy it.
SEE ALSO – How to Plan a Stress-Free Trip With Friends
11 – Book Your Accommodation
Now that you have a clear plan of action and schedule, you can relax and comfortably book your accommodation for the duration of your trip, though you have to bear in mind that there may be cancellations due to circumstances beyond the control of even the airline companies, also you can just book for few days first, and see how things turns out. Bear in mind that hotels are much more expensive than hostels. But hotels always offer great deals which are too hard to resist. Book your hotel and accommodation about two months in advance.
SEE ALSO – Best for Comparing Features – Hipmunk
12 – Schedule Your Events
You must have some activities in mind before travelling. Write down all the things you would like to engage in to determine how much they cost. Bear in mind that extra activities cost additional expenses. Therefore, you must have to make adjustments to provide for extra expenses that might come up during your trip.
13 – Auction out Some Personal Items
One of the best ways to increase your savings for your trip is to sell off some of the personal items you do not use so often. The best way to raise or rather make extra money for a long travel trip is to sell off some of your items, even expensive items. However, if you are planning only for a short travel trip, no need selling anything hence you have enough money at hand to cover your trip.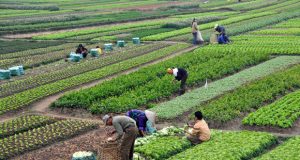 CHECK OUT – Book Cheap Youth Hostels: Find the best Hostels in the World
14 – Set up Online Bill Payment
This is only available in advanced countries. You can set up online bill payment to ensure you won't miss any bill while overseas. However, this is only applicable if you are going on a longer travel. If you are going for a short period, no need to apply this.
15 – Check your passport
In some countries, duration of passport use is 5 years, and 10 years in others. And some countries requires a passport to have at least 6 months validity. Check to make sure your passport is up to date before you step out.
SEE – Best Travel Itinerary: Trip Planner
16 – Make Copies of Important Documents
In case of accidents or lost of travel documents, it is recommended to make copies of your most important documents and store them in your mobile or smart phone and also send the copies to family members or friends. This makes it easy to recover.
17 – Notify Your Card Companies Before you Travel
It is very important to inform your credit card company in advance before you travel. One major mistake many travelers make from time to time is just pack their bags and travel without telling their card companies, only to remember when their card is blocked due to oversea transactions. No matter how long you will stay overseas, it's always a good idea to let your credit card companies know you are out of the country.

CHECK OUT – Organize your itinerary and book your travel
18 – Pack Up Your Things
Packing for the trip is the most enjoyable part of the whole trip, because now you know it's real, and in few hours, you would be flying to a strange location where you do not know anyone. Your instinct is your best companion. All your dreams of going to places are becoming reality.
SEE ALSO – The Ultimate Travel Packing Checklist
19 – Get a Travel Insurance
Most people ignore this part, feeling they don't need it hence they are healthy and will not get sick. Make no mistake, anything can happen anytime, and before you know it, you are sleeping in a hospital. Travel insurance is a medical protection. It covers you when your flight is canceled or any kind of emergency. Travel insurance is something you will need on the road. You never know what might happen, and most health plans won't cover you overseas. Therefore, you must have to buy travel insurance before boarding your flight.
SEE ALSO – Get the Best Travel Insurance for your Safety
20 – Have a good Trip
Now you are about to go to the airport, don't forget your passport. Go on, board the plane, and enjoy your trip.
Hope you enjoyed reading the post. Use it as a travel guide to better organize and prepare for your trip. No matter your trip length, this list will help you stay organized as you prepare to step onto that plane and out into a hostile world where you are a total stranger.