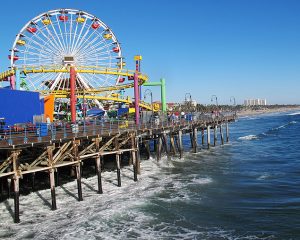 If you are looking for the best family vacations for your lovely family, we got you covered. Here we present you everything you need to know, and even went to extreme to get you informed about little things people tends to forget before planning family vacations. Find affordable family vacation spots, and if you do not want to bother yourself while vacationing, you can easily get all inclusive family vacation deals. The most enjoyable things in family life is to wake up one day, pack up your things and head to an unknown vacation spots with your family, all singing and laughing as you road trip or cruising in the deep blue ocean or flying in the air. It's definitely the best experience for you and your special one after the wedding. While single, traveling alone may seem enjoyable, as you just mingle with other singles, and not thinking about anyone other than yourself. Now, you are married and traveling with your own family, the scenario is different compared to when you were single and free, traveling just with your backpack, and nobody else to think about beside mom and dad. If you are well to do, and your wallet smiles at you every time, you can comfortably plan for all inclusive family holiday packages which lets you just relax, and enjoy your family trip without thinking about extra expenses.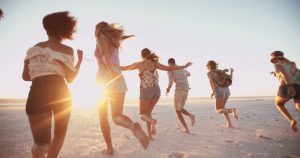 People with heavy wallets travel on a fun family vacations by airplane, some road trip, and others cruise by ship. Believe me, none of it is beyond the reach of an ordinary Joe. However, some tour companies and travel agents are using holiday trips giveaways as promotional tools to promote new products, and package tours, therefore, some people often gets really lucky and win travel contests, and sweepstakes. In this post, we will give you some extreme travel tips that most parents tends to forget or takes for granted while traveling with children or family members. Here are 39 extreme travel tips for family vacations. Arranged in no special other.
SEE – The best family vacation destinations in the world to take your kids
1.Heed to Your Kids Needs
You should know what your kids likes and prefer to do when not eating, sleeping or playing. You must have to take care of their needs specially in a different environment. Most kids tends to be naughty while outside their home, hence driving the parents crazy, and distracting you from enjoying your trip. Always tend to your kids demands first if you want to enjoy your trip.
2.Plan Your Family Vacation
Holidays with family are very special and something to cherish by everyone, specially the children when they grow up, but without proper planning, it can quickly turn bad and ruined by circumstances sometime beyond your control. Therefore, you have to plan your family vacation from day one. Listen to everyone's needs, and include them in your travel plans.
SEE ALSO – Best All-Inclusive Vacations With Kids
3.Decide Your Travel Destination
Try to pick up a good family resort for kids friendly vacations. Get a family vacation destination good for all, and the kids in particular. However, while some events marked as special may be fine with the adults, but children only pay attention to anything related to playing. Therefore, to avoid ruining your vacation, you must have to get family friendly holiday destination where events are evenly balanced for adults and the kids alike.
SEE – Best Family Vacations for All Ages
Free Samples – Get Freebies Online
4.Involve the Children in Planning
The best happy holiday experience kids admire is to involved them in your plans. Get them to contribute ideas, chose the destination, and countries to go, activities and events to participate in, and even the type of hotels to stay. If you get all their ideas before booking, you are less likely to encounter any problem with them as the family vacation proceeds. There will be no cries, and no complains.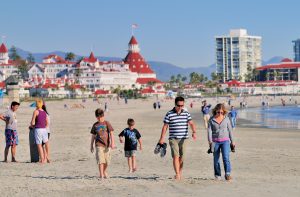 VISIT: The best family vacation destinations in the world to take your kids
Free Samples – Get Freebies Online
Get Free Samples Without Conditions
5.Have Everyone Vaccinated
Vaccination is a health condition required by some countries, and it's very important for kids in particular, and adults in general. Traveling to overseas or exotic places with different climatic conditions leaves everyone vulnerable to tropical diseases and fever. You must have to give priority to health of everyone before venturing out on a family vacation. If you have a family Doctor, as the case in most developed countries, have it done weeks in advance before your trip. Health issues are one of the things that could easily crush and ruin your family vacation. If one member suddenly became ill, every other thing is ruined, and you don't want that to happen to your family.
SEE ALSO – The Best Travel Health and Wellness Essentials
6.Get a Medical Kit
For emergency or first aid, a medical kit is very essential in family vacations. Remember, you are traveling to a foreign destination where anything can happen, and before you know it, one of your kids is throwing out, bitten by inserts, or food poisoned. Therefore, before saying goodbye to your home sweet home, and heading to the airport, make sure a full loaded medical kit is well packed. This will also help and save time, instead of running panic in a foreign country with a small English translated language dictionary looking for road side translators that often gave wrong meaning to the words.
SEE – Survival Guide to Safe and Healthy Travel
7.Pack Only Essential Things
Don't load the baggage with things that would not be needed in the family getaway. Though kids tend to always go with their favorite toys, etc, but you have to find a way to only go with the needy. When it comes to traveling, space is what is considered most therefore, pack only the important things you will need. To avoid paying for expensive extra baggage, you better avoid the embarrassment before getting to airport.
SEE ALSO – The Ultimate Travel Packing Checklist
8.Get a Small Backpack for the Kids
Make your kids happy by getting smaller backpacks that can only contain few items, and not heavy. There is nothing kids likes more than been given freedom to do what they want. Get a backpack for the kids so they will just pack their own little things to the capacity of their backpack, and carry them along where needed. With that idea, they don't cry to force all the toys, and unwanted items into your own bags. Kids loves family getaways more than everybody.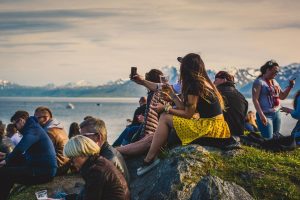 9.Plan a Stress-free Vacation
When traveling with kids on a vacation either on a road trip or oversea travel holiday, you have to make things nice and easy so that kids will be more relaxed and comfortable. On a road trip, plan for stop overs for snacks, bathroom brakes, and fresh air. Do not complicate your travel plans to avoid the kids, and even the adults been stressed up, and eventually fall sick.
SEE – Best Family Vacations in the USA
10.Check all Travel Documents
Before you leave your home, make sure all travel documents (passports, visa) are in other. Some check points takes too long time to serve everybody and any additional delays would be very stressful to everyone and the kids in particular.
11.Check and Confirm Your Flight and Tickets
One of the greatest mistakes parents make while traveling with kids on a family vacation is not confirming their flight before the actual date. Make sure your flight is confirmed before your flight schedule. You can imagine the embarrassment of getting to the airport, and the airline says your flight is not confirmed.
SEE ALSO – Best All-American Family Vacations Your Kids Will Love
12. Book your Seats
Not every part of the airplane is conducive for all passengers. Some people prefers certain parts while other like to stay by the window side. Kids would not be comfortable seated in some extreme parts of the plane. You must have to make an arrangement and book special seats for the kids. You can ask the stewards which areas are more relaxed and comfortable for children. Bottom line is to make sure all documents are in other before going to the airport.
VISIT – Survival Guide to Safe and Healthy Travel
13.Holiday with Grandparents and Siblings
If your wallet is heavy and you decided to include your grandparents and siblings in your vacation plan, your kids would like it. Nothing makes children happier than hanging around with grand ma or grand pa. In that scenario, you have to make sure everyone has his or her own space to operate. Don't try to compact everyone in a small hotel, book for apartment type hotels, or self serve hotels where you can do your own things as you prefer. Plan for all levels of activities so that everyone would have a good and memorable holiday to remember.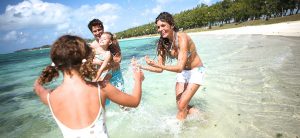 SEE – Best Summer Family Vacation Destinations
14.Holiday with Friends
If you decide to go with your friends along side your family, fine. Just make sure your kids gets on well with your friends, to avoid embarrassments. Get to agree with your friends on your budgeted plans so they don't go on spending your money at random. Decide what time everyone goes sleep, and most of all, pay attention to everyone – your friends and your family. You have to be flexible, and find a balance with your friends and your family, so no one feels left out.
15.Use your Phone to Take Pictures of your Travel Documents
Having pictures of your travel documents is very vital in family vacations, because if anything happens, and you lost your travel documents, you could easily use the images on your phone to retrieve it. However, it is also important that you send the travel document pictures to a relative or a friend in case you lose your phone or got into any kind of trouble.
VISIT ALSO – The Best Family Vacation Destinations
16.Arrange all Birth Certificates of Kids you are traveling With
With current issues involving human trafficking and abductions, boarder controls are very strict. Therefore, If you're traveling with children with different surnames, you better have their birth certificates and related papers with you to make things easier at border control check point. Different countries apply different rules when it comes to checking kids abduction and human trafficking. You must have to check, and get some advice from related authorities before your travel date, to avoid embarrassment, and humiliations at check points.
17.Register With Kid's Club for Childcare Services
Most resorts and villas, and even hotels are now offering kid's clubs, and babysitting services to keep your kids busy, happy and entertained while you are busy enjoying your time with your fellow adults travelers. This is a plan you should know in advance so you do not find yourself signing for an extra expenses. However, the babysitting services and kid's clubs keeps your kids busy and refreshed as they play and mingle with other children.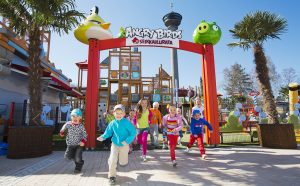 SEE – How to Manage Itineraries, Trips & Flights
18. Talk with your Family to know what Everyone Prefers
Before stepping out, make out time to sit down and have a good conversation with every member of the family, and share your budgets, and how to manage it to fulfill their expectations to have the most successful family vacations. Having both parents and children involved in planning the trip and choosing the best destination suitable for everyone is the secret for every happy family vacation. By talking with everyone, you will learn more about each other's needs and find the best destinations and activities that suits the whole family, and falls within the limit of your budgets.
19.Try to be Flexible When Going on Holiday With Your Family
You need to take into consideration the convenient time and schedule that suits everyone. Plan your traveling outside of major school holiday periods so it doesn't interfere with your kids school brakes. Try to avoid the high season vacation period. Plan for low season when traveling gears and flight tickets are cheaper.
SEE ALSO – How to Organize your Itinerary and Book your Travel
20.Use Airfare Sale
Plan your vacation withing the period when major airlines go on airfare sales. Mostly during the travel low season, major airlines engage in promotional events and big discount on airfares. Target that period, and you would save a lot of money, and even get a better family vacation destination which otherwise could have not been affordable during high seasons.
SEE – Best for Travel Planning: KAYAK
21.Pack Things Accordingly
When you are traveling with kids, pack things according to usage. Go with only essential items, and arrange them in a manner that could easily be seen and used, even in times of emergency. Pack related items like clothes, socks, and body wears separately. Do not mix the kids items with the adults, as you would always need the kids items first. Persuade the kids to choose their own thing to travel with, and pack their own clothes and personal items to avoid complaints and annoying baby cry.
READ MORE ON PACKING – PackPoint travel packing list app
22.Arrange your Travel Bags According to needs
Bags with items needed first should be on top, while items you will need in the evening or later should be at the bottom. This pattern helps in case of emergency.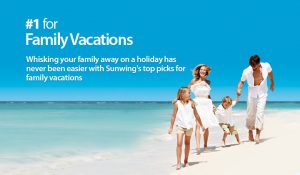 23.Chose a Destination Where Children Likes to Play
Though it's hard to determine a holiday destination where other children prefers to go, but you can inquire from the travel agent or tour operators. To give your kids a memorable holiday to remember, it's recommended to choose a destination where there will be other kids to play with. One good thing for such a move is that you may not need a daycare services, or kid's club which cost extra expenses. Generally, children likes to play together, specially while on vacations, as they will be happy entertaining themselves, and sharing ideas and opinions while their adult parents relax and watch or hang around with other parents.
24.Avoid Early Morning Flight
Nobody likes to wake up at the wee hours of the morning to start dragging loaded bags to the taxi, and rushing to the airport. It's really hard for the parents, let alone the kids who might still be sleeping even while walking. Plan your flight at good times, but if you cannot avoid the early morning flight due to early bookings, have alternative plans in place. You can book a room or two at the airport, depending on number of people but it helps everyone to have a good sleep before the flight.
SEE ALSO – The Ultimate Packing List
25.Pack Some Entertainment Gadgets
If you are going on a road trip, you should know that traveling a long distance by road with yelling children can drive you knots, most kids keep crying, and demanding one thing or the other, and will never stop until you listen and attend to them. Try to anticipate such kid's actions and solve it by packing some entertainment gadgets, to keep the kids busy, happy and entertained through out the long journey. You would be amazed how your kids loves to play with entertainment gadgets while tripping along high-ways, and long bridges.
26.Plan to Stop for Snacks on Road Trips
You cannot keep kids seated in the car for a long time without eating anything. They easily fall asleep, wake-up, tired and need some fresh air. Besides, you cannot also drive for a whole day without stop-overs. Therefore, you must plan to stop at some major bus stations for fresh air, bathrooms, snacks, and more.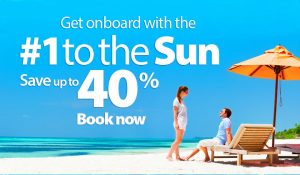 SEE – Cheap Flights & Free Stopovers + Multi City Flight Search
27.Get Flight Stop-overs
If your traveling by air to a long distance destination with kids, you better plan for a stop over to break up the long trip. How do you break up the journey? Rent a cheap hotel just next to the airport, that would give everybody a chance to take fresh air, shower, stretch legs, sleep on a bed instead of trying to slide into tiny airplane seats. Getting a stop over near the airport helps the entire family to relax, and get ready for a probably last blast to the final holiday destination. Though most tour operators include stop over cost in their flight charges, but you could plan it on your own to reduce the cost.
28.Pick a Friendly Location
To avoid walking a long distance to get something, try to stay in a safe and central area that is very close to all local attractions such as food stands, the beach, and more. Make sure all are within a short walking distance. If you are traveling to a less secured tourist destination, this approach will save you time, money, and your kids from walking a long distance to get ice cream.
SEE ALSO – Best Airfare Site for Booking
29.Book for More Than a Night
Just like any other business, several hotels and hostels offer their best deals and super discounts when you stay more than a night, and with a big family that will occupy many rooms. You will always get big discount when you book for more than a night with your family.
30.Get Special Family Deals
Tour operators, hotels, and travel agents always have airfare promotions specially during holiday seasons, and low or high season. Always check for family deals whenever you plan for a vacation with your family. Insist, and always ask for special discounted rates, travel freebies and giveaways such as free meals for children, and more.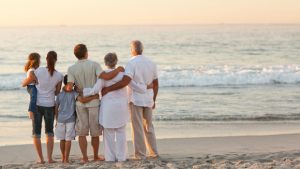 VISIT – Best Booking Sites for Hotels, Resorts and Hostels
31.Book Hotels with Pool and Games Room
Kids love to play in the water with big toys, therefore, make sure the hotel you are booking has a swimming pool for kids, and a game room to get rough and dirty before sleeping.
32.Get a Hotel/Hostel with a Lift
Kids cannot run up and down a 10 story hotel or hostel, and even you as an adult cannot do that, let alone carrying your strollers, and suitcases up and down several stairs. Therefore, make sure the hotel you want has a Lift.
SEE ALSO – Best for Comparing Travel Features: Hipmunk
33.Double Check Hotel Rooms
Always make sure to book according to number of people traveling. Double bed hotel is ideal for a family with two kids. If you are traveling with a baby, make sure the hotel has baby beds so you don't have to carry your baby the whole day.
34.Join Special Hotel Programs
If your hobby is traveling, and always on the move for personal, family or business travels, you can join some hotel programs. Now several resorts, hotels, and tour operators are offering what they called "Loyalty" programs where you can earn free rooms after staying at the same hotel or participating partners on multiple occasions. Become a regular customer, and get compensated.
SEE – Check Schedules & Compare Hotel Prices Before Booking
35.Check Out the Food
When travelling with kids, make sure the hotel restaurant you book has good children menu with foods similar to what they eat at home. Unlike adults, kid can easily get sick with a sudden change of diet.
36.Check the TV Channels
Much as you know that most hotels due have a programmed adult movies in their hotel rooms to entertain adult guests. Check if the hotel offer several family, and kids oriented cable TV stations like Disney or Discovery. If you did not check before booking, you might just walk in to see your kids watching adult only movies. Try to avoid that embarrassment.
SEE ALSO – Book Hotels for Cheap, up to 80% Off if you Book Early
37.Laundry While Travelling
If you are planning on a longer vacations, where you might completely used all your packed clothes, and the kids getting dirty, and you need to clean up, check to see whether the hotel has coin-operated machines for hotel guests. It's more comfortable to stay in a hotel with coin operated washing machines if going on a long vacation with kids.
38.Label Your Luggage Bags
Make sure to label all your bags in case they get lost. Putting identical labels on each of your luggage makes it easy to see even from a far distance. You can easily identify your bags from others.
Check out – Best and Worst Hotel Booking Sites
39.Check out for Kids Eat Free, Stay Free, and Play Free deals
If going on a road trip, look out for kids specials such as Kid's eat free and stay free hotels. However, travel agents and tour operators also use it as promotional tools to lure in kids and their parents. You will find this in almost all travel deals.